In her final year studying Jewellery Design at Central Saint Martins, Sophie's early career has included an internship in Madrid with jewellery designer Anton Heunis, various live projects within her degree course as well as winning the Eva London graduation ring competition. Sophie's work is influenced by extensive travel abroad, including her childhood upbringing in the Sultanate of Oman.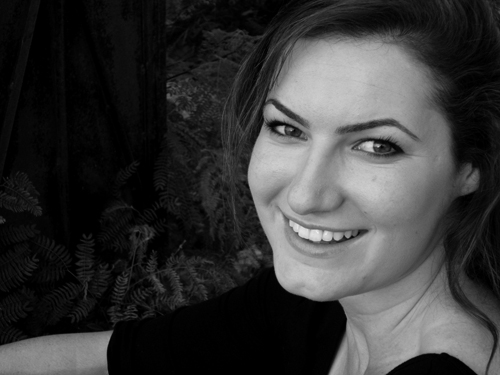 What was your inspiration behind the graduation ring collection you designed?
The UAL logo is six stars representing the locations of the six colleges in London. London is such a vital place to be if you are in the art world and I hope everyone agrees with me that it is one of the highlights of studying at UAL. Simplicity and geometry tend to be aspects of most of my designs so I combined this style with the uni logo.
How does it feel to know that your designs will now be worn by University of the Arts London alumni, some of the world's most creative individuals?
Wow, I'm not sure that will ever sink in. I just really hope everyone likes and enjoys the rings.
Who would you be most excited to see wearing one of the rings?
I'd be excited to see anyone wearing one. If I knew Matthew Williamson or Hannah Martin had worn one though, that would be special.
How did it feel to see your name on VOGUE.COM as a "rising jewellery star"?
Seeing the write-up on VOGUE.COM was one of the highlights of my four years here at CSM. I'm a fan of Julia Neel's articles so to be written about so kindly by her was surreal and having a press section in my portfolio before graduating is great.
Have you always wanted to study jewellery design?
I grew up abroad so after school I decided to come over to London and do a foundation year so I could spend the year doing something I love, art, whilst settling in and deciding whether to study English or History at uni. As soon as I started at Saint Martins all those plans went out the window, I loved every minute of it and the first day of my Jewellery option in foundation I knew it was what I wanted to do.
Why did you decide to study at Central Saint Martins?
I knew I wanted to move to London. If you study art everything you need is on your doorstep here. Saint Martins reputation speaks for itself and you might as well aim high.
Do you have any advice for first years?
The tutors are telling the truth; technical journals are really important.
Where in London do you find most inspiring?
As long as you look up at the architecture when you're walking around London you'll be inspired.
Where do you see yourself in 5 years?
The future holds so many challenges and possibilities. I am still learning new things everyday. Dissertation hand in and our final Degree Show are as far forward as I can bring myself to think right now.